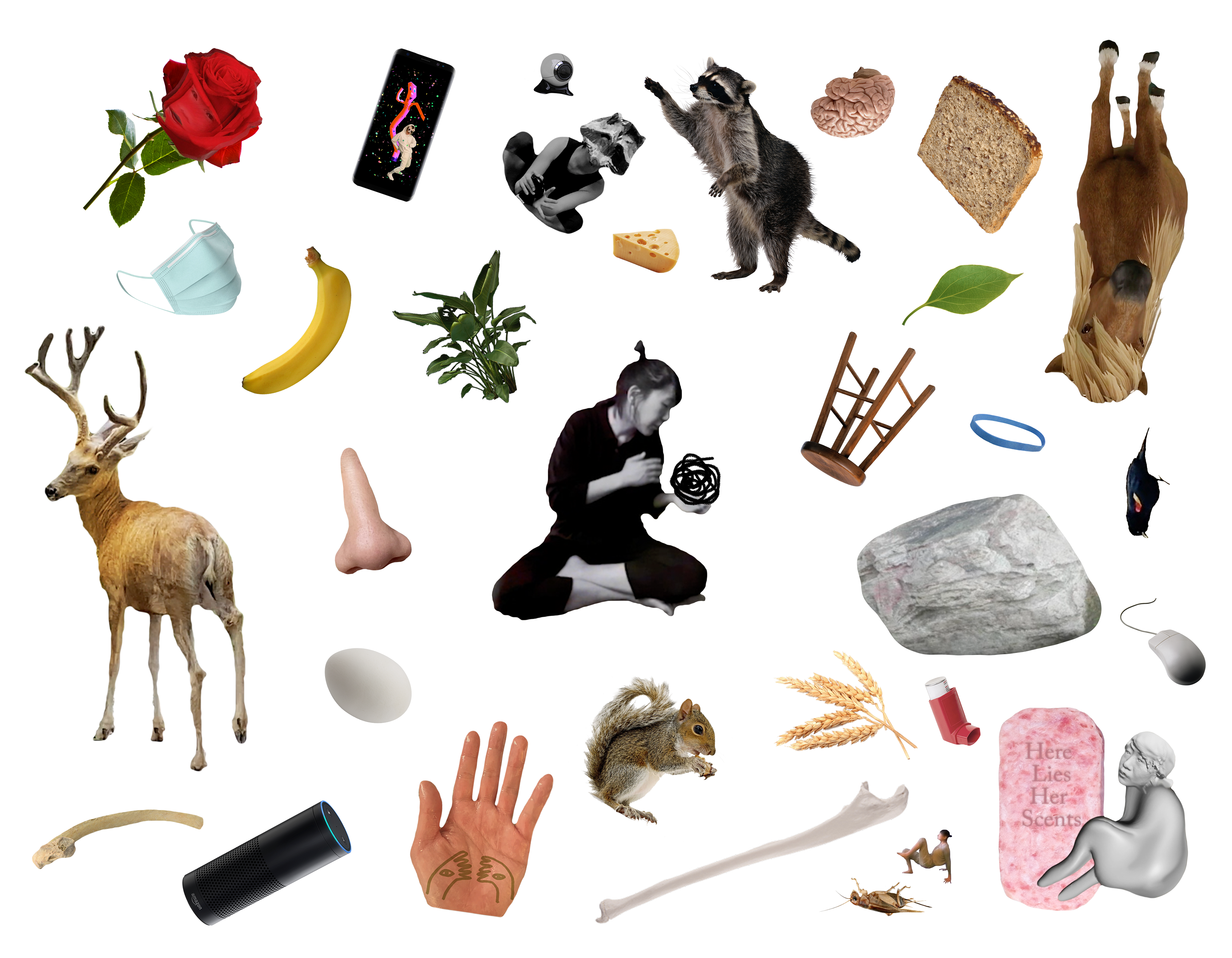 A Living Lab focuses on the body as a feelosophical medium and contextually shapeshifting laboratory for art-in-the-making. Situating the span of a (non)human life time as a critical framework for attending to the everyday with a sense of wonderment, the spontaneous and improvisational perspective-altering experiments in the "Living Lab" often require the experiential processes of (un)knowing: a destabilization, contestation and subversion of senses that have been made-sense into, normalized, and instituted as facts or forms of knowledge. Responding to the vitality of (non)human companionship and the radicality within these interactions that hold the potential to constitute change, the resulting outcomes of the Living Lab pulse arrhythmically to an intuitively chaotic score and oscillate with the hybridity and multiverse languages of (im)material, (non)living, and (in)animate worlds.
A Living Lab is an intention:
A becoming with a blob that contextually shapeshifts to sense, sense-make, and make-sense.
A Living Lab is a body as a medium:
A critical site for (non)human interaction and experiences of the uncertain and the unknown.
A constellation of emergent blobs resonating from the vibrancy of (non)things.
A Living Lab is a feelosophy in doing:
A doing of intuitive and improvisational thinking-through-making in the everyday.
​​​​​​​